During Google's annual developer conference, it previewed Google Duplex. The new technology has caused quite a popularity since it was unveiled, making some feel creepy while others debate privacy implications. Google Duplex
Google Duplex is the advanced form of Google Assistant. Duplex is completely automated that places call on your behalf, with a voice as an ordinary human being instead of a robotic one.
Furthermore, Duplex can understand complex sentences, fast speech, and long remark. Google Duplex is also available in 6 different voices.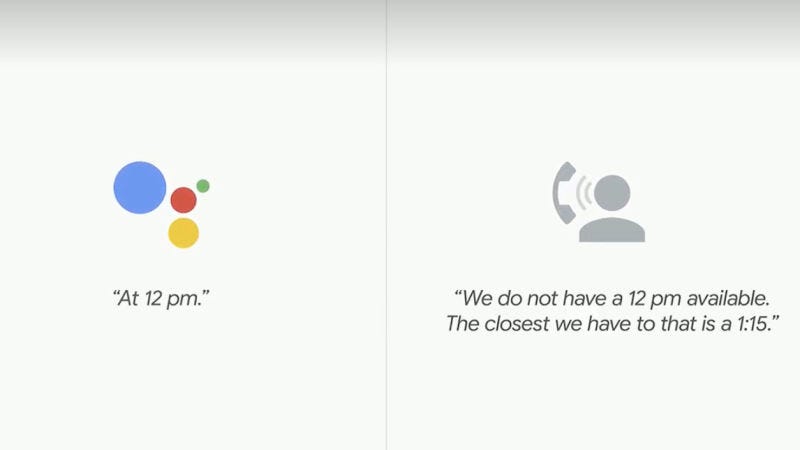 When Google Duplex is made available in beta this summer, you can use it for three tasks-
1) schedule a hair appointment
2) make reservations at a restaurant
3)get holiday hours of a business.
Google at  I/O keynote demonstrated the technology. The tech giant played two recordings of calls made to a restaurant and a hair salon, showing how the google duplex work — check them out in the video below. #Google Duplex
It is a bit creepy as the person does not know if you're talking to a computer or a real person. For this part, Google has said that they will inform the person that the call is with Google Assistant or Google Duplex for transparency.
Google said during the Google I/O opening keynote that the Duplex portion of Google Assistant would launch in the coming weeks as a beta. the exact timing or any limitations and restrictions are not known. most probably, you could have access to Duplex this summer.
Google Duplex could be a lifesaver for travelers who don't speak the local language well. google Duplex can seriously boost productivity. It's a great tool for those too busy to deal with less important tasks like booking a hair salon appointment. It's also great for people who struggle with hearing problems or phone anxiety.